https://www.services.rcmp-grc.gc.ca/missing-disparus/case-dossier.jsf?case=2005006899&id=5
On July 16, 1980, the skeletal remains of this Caucasian, adult male were found in a bush area on the east side of the 11th Concession, 1km north of Steeles Avenue in Markham. This male is believed to be between the ages of 30 to 50 years. His living height is estimated to be between 5'1"-5'5". Dark staining of his posterior teeth suggest that he may have been a smoker. Found in the vicinity of the remains were some clothing and effects, which may or may not be associated with the deceased. The clothing found included a pair of "Brittania" women's jeans (waist 30 inches, inseam 29 inches); a pair of white, ribbed socks; and a pair of red and pink high-heeled shoes. A compact containing powder and mirror was also found nearby. This male was believed to have been dead for 6 months to five years.
http://www.doenetwork.org/cases/1084umon.html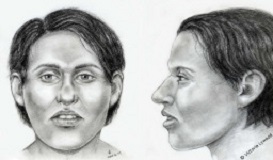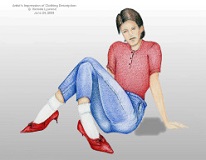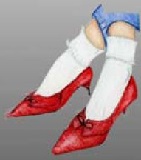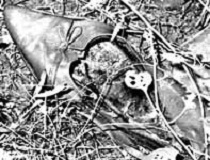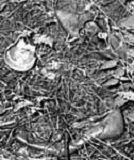 Artistic renderings of the decedent; Shoes found at the scene; Drawing of clothing and shoes.
Date of Discovery: July 16, 1980
Location of Discovery: Markham, Ontario, Canada
Estimated Date of Death: 1 to 3 years prior
State of Remains: Skeletal
Cause of Death: Unknown
Physical Description
Estimated Age: 20-50 years old
Race: White
Sex: Male, although the decedent may have been a transgender woman.
Height: 163 to 172 cm (5'4" to 5'7")
Weight: 45 to 55 kg (99 to 121 lbs.)
Hair Color: Brown, medium to dark, straight and 4" long.
Eye Color: Unknown
Distinguishing Marks/Features: Slim build. Light-boned with poorly developed muscular markings.
Identifiers
Dentals: Unknown. Fillings present. Several teeth had been missing for some time before death.
Fingerprints: Not available.
DNA: Available.
Clothing & Personal Items
Clothing: Found in the same vicinity as the remains were the following: red (and possibly pink) high heeled shoes with a decorative flap and bow (larger sized), Brittania jeans (women's size 30/29), a woman's red shirt, and white frilled socks.
Jewelry: Unknown
Additional Personal Items: Found in the same vicinity as the remains were the following: A compact containing face powder and mirror; two green plastic bags with additional items; and a small bag containing small animal bones.
Circumstances of Discovery
The decedent's skeletal remains were found in a bush area on the east side of the 11th Concession, 1 km north of Steeles Avenue in the York Region of Markham, Ontario.
The female clothing located and other items found led investigators to believe the decedent was most likely transgender.
The remains and clothing were buried at Mount Pleasant Cemetery.
Investigating Agency(s)
Agency Name: York Regional Police Service
Agency Contact Person: Homicide & Missing Persons Unit / Det. David MacDonald
Agency Phone Number: 1-866-876-5423 or 905-830-0303 Ext. 7778 / 7871 or Toll-free 1-866-823-3334
Agency E-Mail: opp.isb.resolve(at)jus.gov.on.ca
Agency Case Number: 20050068
https://unidentified.wikia.org/wiki/Markham_Doe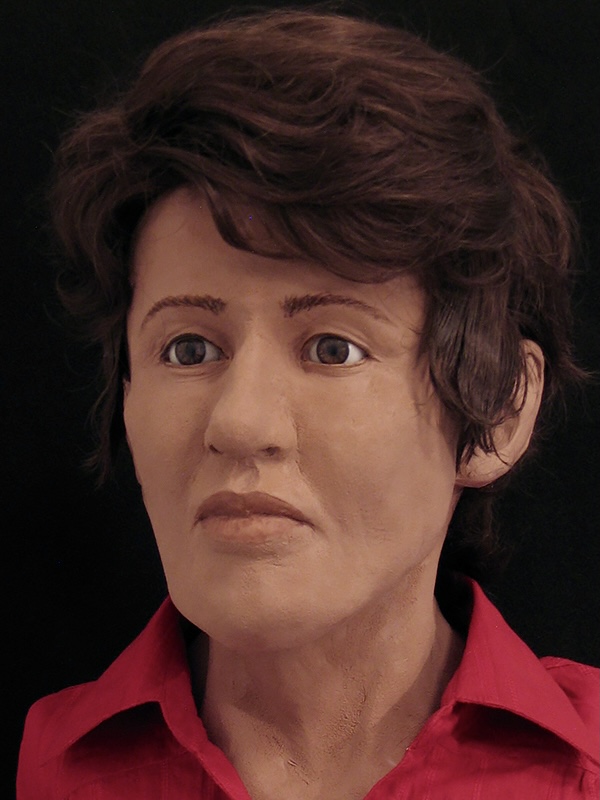 Markham Doe was a young adult or middle-aged individual found deceased in Ontario in 1980. Womens' clothing located at the scene has led investigators to believe the decedent was most likely transgender.
Detective Douglas Clark of York's Police Department had stated that this Doe was almost certainly a homicide victim of infamous 'hedonistic' serial killer named James Henry Greenidge from Gravenhurst, Ontario
Characteristics
Medium to dark brown hair, about 4 inches long.
The decedent was of slim build with "poorly" developed muscles.
Some dental fillings and missing teeth.
Clothing
Woman's red shirt.
White frilled socks.
Red or pink high heels with a flap and bow.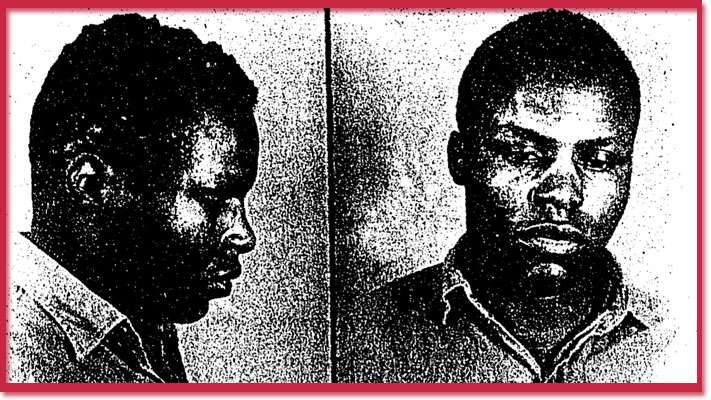 Mugshot photo of murderer James Henry Greenidge
Police seek identity of cold-case victim
Did a gay serial killer prowl the streets of Toronto?
While making a pit stop on a rural road near Markham, Ontario, in 1980, a motorist stumbled across the skeletal remains of a young man.
Along with the body, police found a pair of ladies' red high-heeled shoes, white socks, jeans and a powder compact with mirror. All items are believed to have belonged to the victim. He – she – was a cross-dresser.
The victim was white and between 25 and 40 years old when he was killed. He was approximately 5'6'' with a slim build, weighing between 100 and 120 pounds and had dark brown hair. He was quietly buried in a pauper's grave, and to this day his identity remains a mystery.
On Dec 1 York Regional Police unveiled a sculpture of what his face may have looked like in life along with a sketch of how he may have been dressed before he was murdered.
This is just one of at least three cold cases involving victims with ties to Toronto's gay communities who were murdered under similar circumstances.
Forensic sculptures, like the one of the Markham man, led police to identify Richard Hovey and Eric Jones who disappeared from Toronto in 1967 and 1968 and whose remains sat unidentified until recently.
James Henry Greenidge, who is in prison in BC for a 1981 murder, may be connected to all of the killings. Now in his 70s, he is up for parole in 2010.
It was so long ago, but let's give the Markham man his name back. Do you recognize him? Do you remember anything about Greenidge?


Similar topics
---
Permissions in this forum:
You
cannot
reply to topics in this forum